Develop your child's creativity and grasp school concepts with great educational games in areas like coding, math, science, art, and vocabulary
Introduction
With the onset of the pandemic, the lines between work and home blurred, the lines between a parent and a teacher blurred – our relationship with our children changed. Did you come across times when you had to work on an important project and keep your kid busy so you could focus?
I'm sure many of us were in that sticky situation. So, here's a list of 10 great educational games that keeps your child engaged – or should I say hooked and give you time to work.
10 Great Educational Games for Kids
This list by no means is exclusive but it's a great starting point to help kids learn while having fun. Kids can play games that can learn to code, game design, build apps, learn web development, and improve critical thinking.
Games to learn coding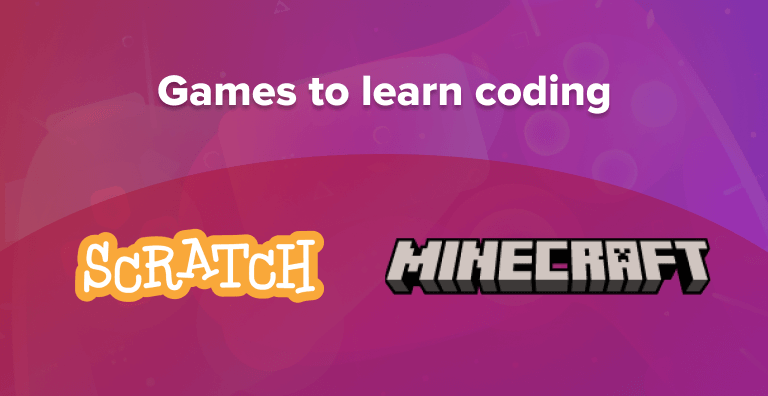 Scratch | Ages 6 to 14
Scratch is an online block-based platform where kids can build and play games while learning to code. On the platform, you can simply drag and drop blocks to create your game. You can then share what you've built with your friends.


Minecraft | Ages 8 onwards
Minecraft is an adventure game where kids can explore various worlds created on themes. The objects and characters are all made from lego-like blocks. Kids can choose to either modify elements of the existing worlds or build an adventure of their own.
Games to learn game design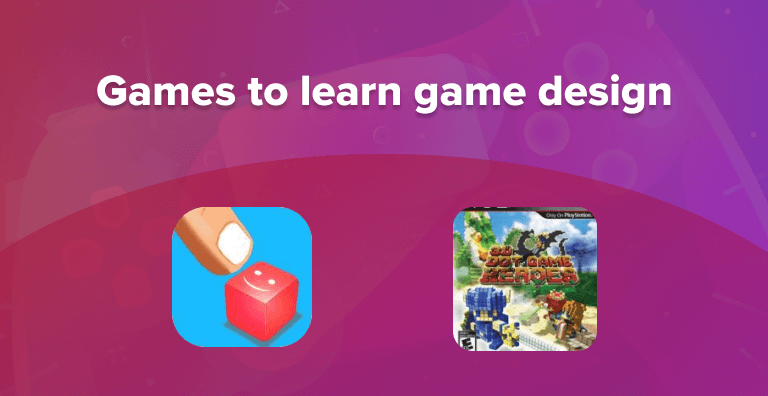 Blox 3D Junior | Ages 5 onwards
Blox 3D Junior is a fun game based on creating and breaking 3D block structures. The children get to design and break apart 3D objects they build. They can build all sorts of models – robots, walls, houses. It helps build the understanding of designing the different elements in your game.

3D Dot Game Heroes | Ages 10 onwards
Is your child interested in playing combat games? Well, 3D Dot Game Heroes is the perfect game to help them create a combat game on their own. Kids get to build their own heroes and weapons using pixilated 3D blocks. It nurtures the storytelling and narrating characters aspect of game design.
Games to learn app development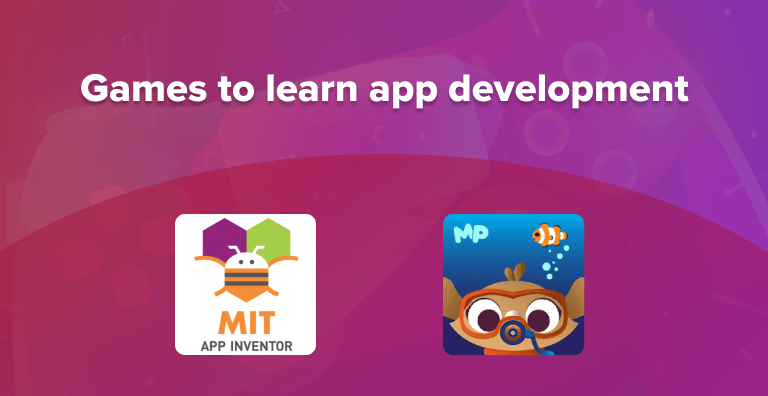 MIT App Inventor | Ages 6 to 14
MIT App Inventor is a tool that teaches kids the basics of app development. You can take free tutorials on app design, logical reasoning, problem-solving, etc. It also helps kids to create their first app using the step-by-step instructions given by the platform. Once you get comfortable with building apps, you can also contribute and share your project in the community.
MarcoPolo Ocean | Ages 4 to 8
MarcoPolo Ocean takes kids on an underwater adventure. The kids explore the depths of the ocean while collecting interesting facts and trivia. They get to solve puzzles and take quizzes to help them unlock levels. Playing this game introduces them to creating interactive elements in their apps.
Educational games for kids to learn web development
Games to learn web development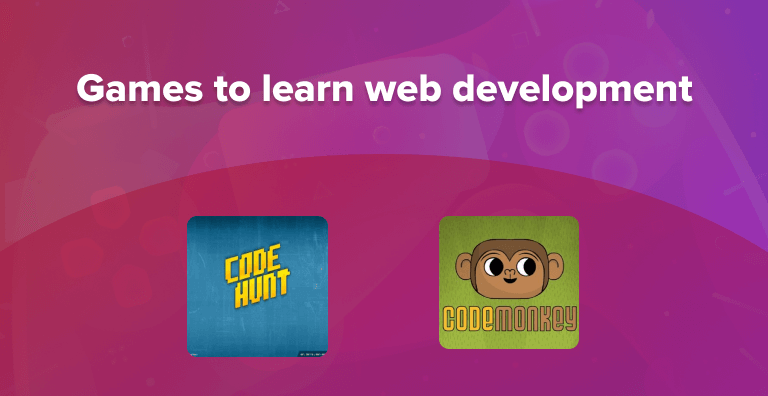 Code Hunt | Ages 10 onwards
Code Hunt is a Microsoft Research game introducing kids to C++ and Java. Kids are introduced to the basic concepts of these languages in the form of puzzles that they need to solve. The difficulty of problems rises with each level. The kids get scored on the basis of writing the correct piece of code and applying the right logic.
Code Monkey | Ages 6 to 14
Code Monkey is a fun, educational game where kids need to write code to save the world. It keeps them engaged through its fun graphics while teaching them to write code in real programming languages. They need to solve various puzzles by writing code in Coffeescript – a language that is similar to Javascript.
Games to improve critical thinking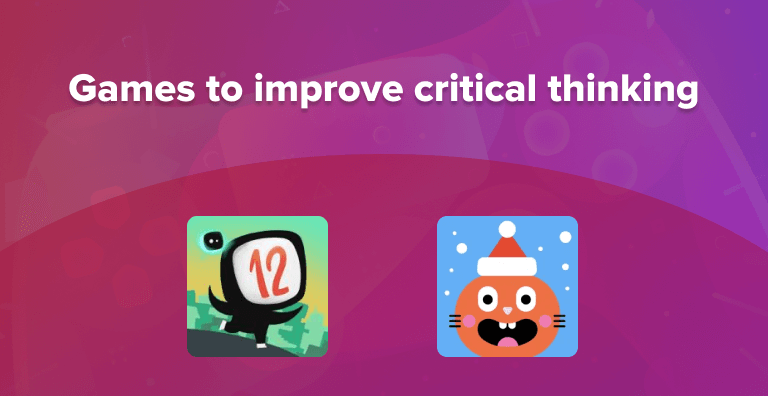 Twelve a Dozen | Ages 6 to 18
Twelve a dozen introduces the initial thought process involved in solving algebra and exploring longer, more complex algebraic equations. The child has to help Twelve save her family from being destroyed – by solving puzzles based on core math concepts.
Thinkrolls Play and Code | Ages 4 to 14
Thinkrolls Play and Code is a puzzle game that introduces kids to concepts in Physics and develops precoding skills. Kids need to help the character navigate the maze by solving puzzles. They learn about gravity, force, spatial reasoning, elasticity, and more. And because they also learn coding, kids can create their own puzzles in the game as well!

Keep your child engaged
It is easy for kids to stay engaged and learn concepts in coding all while playing interactive games. Kids learn concepts of coding by applying them in a game format. They can learn aspects of web & app development, game design, improve critical thinking, and more.
These 10 great [online] educational games for kids will help your child develop those foundational skills while keeping distractions at bay. We hope your kids enjoy their playtime while you are busy striking off those tasks on your worklist.