Game development course for kids

Learn the principles of game development, improve your storytelling skills, and become a master game developer with this intensive online game development course for kids.

What you'll learn
Game development principles
Storytelling and narration
Gameplay best practices
AI-based animation
Functional programming
JavaScript programming
Scratch platform
Game Lab platform
Creativity and imagination

Storytelling and narration

Animation and graphics

JavaScript game development

Scratch and Game Lab

User interface design
What you'll achieve
Game Development Certificate
Lifetime community access
Downloadable resources
Exclusive access to competitions Thrilling game development activities for kids
Collect the Pokemons
Create a fun Pokemon game where the player clicks on different Poke Balls to unlock hidden Pokemons.
Minecraft Adventure
Create an exciting Minecraft game where you need to save your character from a fire-breathing dragon.
Mario Dash
Create your own version of the popular game Super Mario and score points for avoiding obstacles in your path.
STEM.org Accredited Educational Experience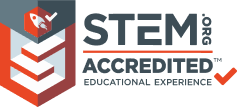 What is STEM.org?
STEM.org Educational Research (SER) is the longest continually operating STEM education research and credentialing organization that has served over 4,500 schools, districts, and organizations in over 25 countries.
Who gets STEM.org Accreditation?
The STEM.org Accreditation is awarded to institutions that develop 21st century skills, have an original curriculum revolving around STEM, adequately incorporate technology into classes, and offer hands-on STEM-based activities.
What does STEM.org Accreditation mean?
STEM.org Accreditation is awarded by STEM.org Educational Research (SER) after thoroughly examining and evaluating the educational institution's curriculum, teachers, and courses for efficiency, effectiveness, and quality.
What
students and parents

have to say


Sheikh Adheen
India
Grade 7, Codingal Student
I recently joined Codingal's Game development course, and I look forward to attending my classes. I love learning so many new things like code, developing games, and much more.


Irtiza Muzamil
Computer Engineer in Bank
Codingal Parent
My child is learning the fundamentals of coding with the guidance of a highly experienced and qualified Codingal instructor.


L.Z. Jigsel
Bhutan
Grade 5, Codingal Student
I am thoroughly enjoying my classes! The course content is interesting and helps me focus better. I feel more confident about coding and science.


Ugyen Lhamo
IT Consultant
Codingal Parent
My kid has learned to code, and the game development course has helped him with his communication skills and confidence. Thank you Codingal.


Vyshnavi
India
Grade 6, Codingal Student
The Game development course is exciting. I appreciate the Codingal instructor's clarity for every question I ask in the class. Thank you Codingal.


Girish
Bank manager
Codingal Parent
Learning to code with Codingal has improved my child's understanding of how things work, it has extended and expanded her imagination.


Vanishka
India
Grade 6, Codingal Student
The Game development course is the perfect course for my interest. The curriculum is thoughtfully designed so that even a beginner like me can grasp the subject well.


Sanjay Kumar
PSU EMPLOYEE (SAIL)
Codingal Parent
The Game development course is incredibly effective. My daughter is already applying what she has learned at Codingal in other subjects at school.
Frequently Asked Questions
Is learning game development good for kids?
Playing video games was once perceived to be a time-wasting distraction. Today, games have evolved as an educational and social tool that helps kids nurture their creativity, problem-solving, and social skills.
Around 80% of boys (aged 8-11) have made playing video games a part of their daily routine. Gaming can now be a legitimate career. Video game designers bring stories to life. It involves multiple disciplines and not just technology.
Since there is a shortage of skilled game developers, the perks of being one come with a monetary benefit.
Can kids learn game development?
Kids are exposed to learning by playing games at an early age. Hence, their first exposure to coding can include game development. They first learn by editing existing games they have been playing such as Minecraft. Through game development, kids are exposed to the process from start to finish. They get to nurture their ideas to make them interactive for others to play. You can start introducing it with existing educational games like Minecraft.
At what age should kids learn game development?
Kids as young as 7 years of age have started learning to code. As mentioned, kids start game development through games they are already familiar with. Game development involves a lot of visual components, so young kids can start with block-based platforms like Scratch, Blockly, MIT App Inventor, etc.
How to get kids started with game development?
There are multiple ways to start learning game development. First, you can start with editing games they are familiar with like Minecraft. Then as they get comfortable with editing games, introduce them to platforms that help them create their own games like Roblox, Codea. To nurture their passion for game development, you can enroll your kid in an advanced game development course.
What are the 5 stages of game development?
The five essential stages of game development are: discovery, production, testing, release, post-release.
Discovery: This is the stage where the idea for a game comes to life. The scope of the game as well as what is required to release the game
Production: This is the stage where you code the various elements of the game - the characters, levels, rules, etc.
Testing: This is the stage where you discover the bugs in your game and debug the errors to make it ready for an initial release
Release: The stage where your game is ready to be distributed to the public.
Post-release: Here is where you create different versions of the game, create bonus levels, build in-game events and new downloadable content.
How to make a beginner game?
Here are the 6 steps follow while creating a beginner game:
Pick a concept. Do you want a water-based game, or a game on current events, multiplayer/single-player, etc
Gather information. You are creating a game for end-users. Research about what they like, the story, the mechanics of the game.
Start building. Start coding your game once you have all the information you need
Refine your concept. Find the hiccups in your concept, how should the character develop, details like the costume/powers of the character, etc.
Test your game. Here is where you find where your code or logic is breaking. This step involves thoroughly testing all the coding elements of your game.
Market the finished product. The game is ready for the end consumers to binge on. So work on promoting it on various platforms to maximize visibility.
Which is the best game development course for kids?
Codingal's game development course. is the designed to get kids excited about learning coding and game development by making the learning process fun, engaging, and interactive. In this course, you will learn concepts like storytelling, gameplay best practices, problem-solving, AI-based animation, functional programming.
Sounds interesting? Book a free class with an expert game development teacher today.
More recommended courses for you