This blog highlights the top 5 free and fun coding games for kids to help them start with game development and building fun video games on their own.
Introduction
All work and no play make Jack a dull boy. But all work that feels like play made Jay a smart boy. In this blog, we will highlight 5 free and fun coding games that will help your child learn coding while playing games.
We will help you understand how games can be an important step in learning coding, which are the 5 best games that help your child get introduced to coding, and 2 bonus resources (a freemium game and a beginner's game development course!)
5 Free Coding Games for Kids
Scratch
Scratch is a block-based coding platform that teaches kids coding through games and interactive animations. The platform uses block palettes and drag-and-drop functionality to help kids grasp concepts of coding.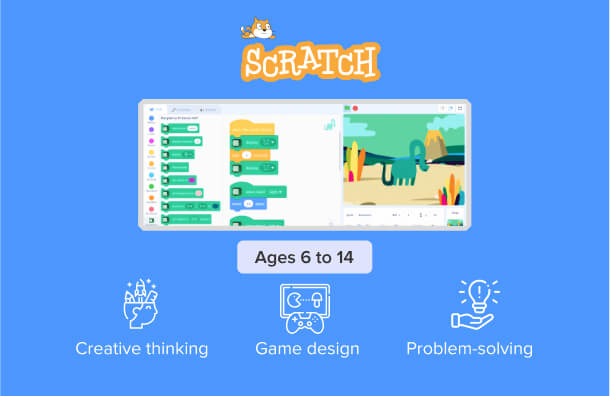 CodeMonster
CodeMonster is an interactive tutorial on Java programming. Kids can follow the instructions given by the Monster and learn to code in Java language.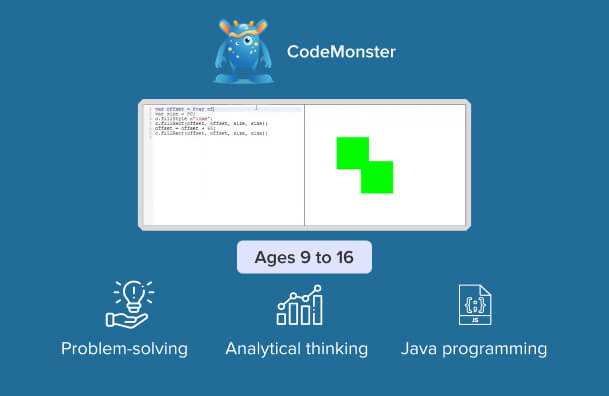 Blockly Games
Blockly is also a block-based platform that teaches kids coding. You can learn by playing puzzle games, maze games, and more. You can choose the game you want to play and then create a game by following instructions.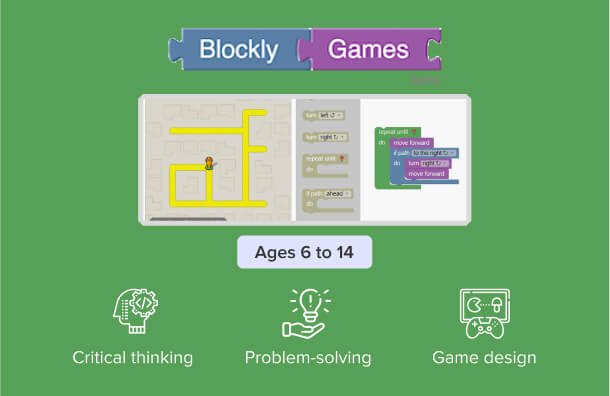 CodeMoji
CodeMoji is an interactive platform where kids can learn the basics of coding, web development, HTML, CSS in a fun and easy way. You can either directly jump into creating your websites or take beginner-level tutorials to learn more.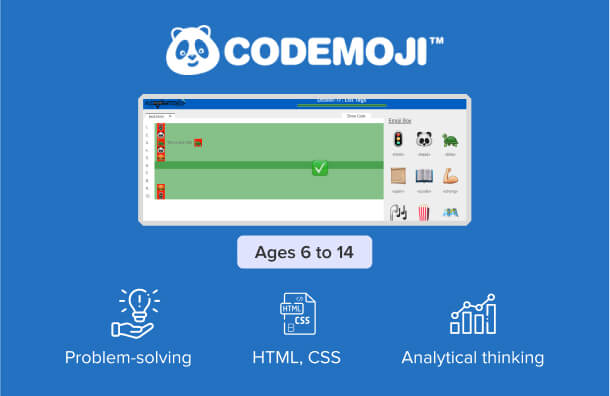 Code Combat
In Code Combat you learn concepts of coding through a series of games with amazing characters and skill levels. Once, you get well-versed with the platform, you can also code your own adventure game.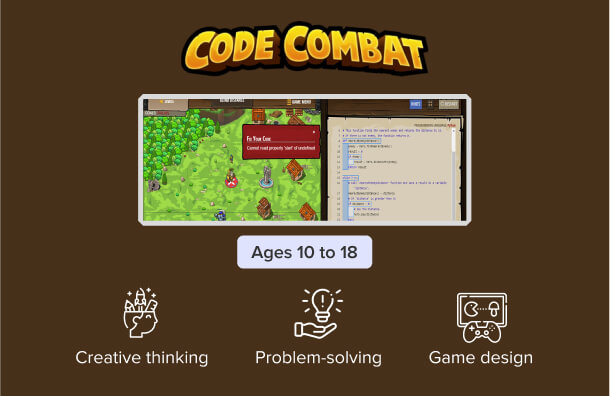 Bonus Coding Games for Kids
Minecraft Education
Minecraft is a platform by Microsoft where kids can create adventure worlds and interact with the worlds created by other members of the community.
Kids can create these worlds using lego-like blocks. The blocks can be used to create objects, characters, themes, and more. And, since Minecraft is a game of exploration, it develops spatial awareness among children. This also aids them in grasping concepts of math and science.
There are 2 ways to learn coding with Minecraft – you can modify existing worlds and add your own objects or you can write code to control different aspects of the game.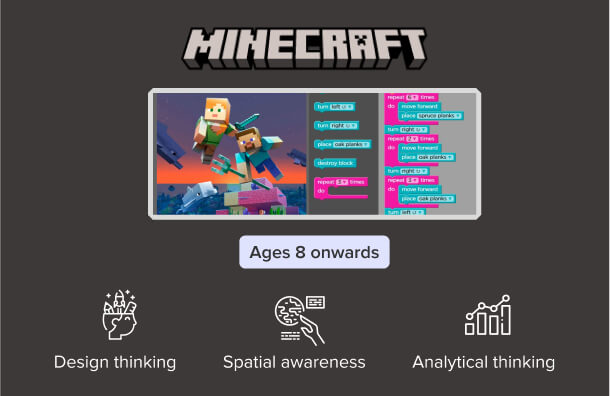 Beginner course on game development for kids
In this beginner game development course for kids, they will be exposed to different aspects of game development – designing, storytelling, coding, debugging, publishing.
The course is a fun and interactive way to grasp concepts of game development where kids will learn using 40+ game-based activities. You will start with the basics – block-based coding and move on to learning popular game development languages: Python and Java.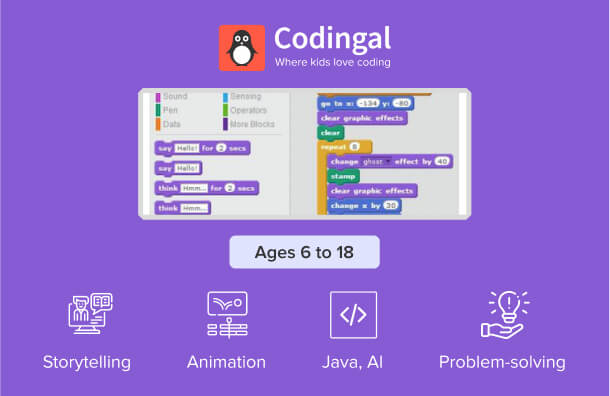 Benefits of learning coding through games
Interactive coding games like Minecraft, Roblox, Scratch, etc teach concepts of coding in a fun way. There are 3 ways in which games can help kids learn coding.
Games help nurture creativity
In the world of Minecraft or Scratch, kids get a chance to actually design their ideas and bring them to life. These games in particular help nurture the imagination and creativity in a child.
Games help in problem-solving
Games like Lightbot have kids solve puzzles to advance to new levels. When the kid is solving the puzzles, he is breaking down the puzzle into smaller pieces and solving them in a step-by-step manner.
Games help in telling stories
Games can also be helpful in narrating a story, defining the hero, the villain, and the supporting characters. One such game is Roblox, where kids learn coding through creating their own world and storyline.

Get started with learning coding with these games
Now that you have 7 free and great options to start your game development journey, let us know which game you loved interacting with the most. In case you need help with the bonus resources, we have a Minecraft guide on How to get started with Minecraft.