Introduction
The appeal of Roblox is unparalleled. Many enjoy playing Roblox games because of its fantastic features and intriguing designs. One of the most played games of all time is Roblox. It is more of a platform for game development than it is an actual game. Its popularity among kids is rising day by day. With more than 43 million daily active users, this platform surpassed Minecraft's user counts. Users can play games made by other users on Roblox and even make their games.
One of the reasons Roblox is much loved is that it gives users absolute control over the gaming environment. It enables them to mould the game in any manner they see fit and resulting in the creation of original games that are very entertaining and thrilling to play.
Although millions of games are currently available, people still become excited about new games. Making your version of a game is one of the most exciting things to do, but it also demands talent and consistency. This platform feature is a major draw for many young children who want to make their avatars as cool-looking as possible.
Kids can create games for the internet on a great platform and then share those games with the online community. It resembles a free-to-play version of YouTube and Steam.
What is a Roblox game?
The games are played in three dimensions and use Lego-like building blocks. Using the studio, one can change, resize, position, and modify these blocks.
To increase the functionality of their games, users may also build scripts. In addition, games may also have graphic elements and visual particles.
Players may engage with friends they already have and establish new ones by exploring the numerous user-generated worlds and stopping to speak with other users in the Roblox games, designed to be a very social and dynamic environment. Players may also ask friends to co-create and co-play with them in the finest Roblox games.
We bring to 7 best Roblox games.
Hide and Seek Extreme:
The Roblox classic Hide and Seek Extreme is well-known for a reason. It's a straightforward yet incredibly entertaining game of hide-and-seek where one team hides and the other team seeks. It was redesigned from earlier hide-and-seek games and published in 2015.
Up to thirteen players may participate at once in the game. When the game begins, the players will spawn on a random map, with one of the thirteen players designated as the seeker and the others as hiders.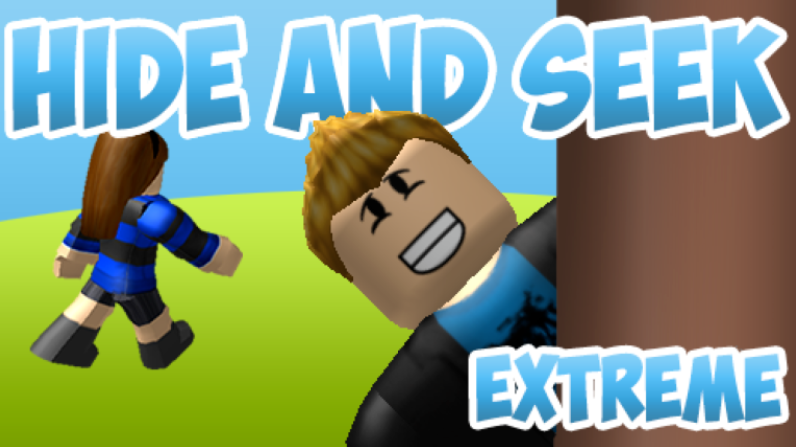 Hide and Seek Extreme game
In this Roblox game, the seeker stays motionless for sixty seconds, allowing the hiders time to locate their hiding places. The seeker can still see where the hiders are heading even when frozen.
The trick is that the hiders can modify the game's setting to make it more difficult for the searchers to locate them. When the game starts, the hiders may see how many studs the seeker is from them on the bottom left of their screen.
They can see how many hiders are still alive and how many are watching the seeker in the upper right corner of the screen. If any hiders are still uncaught after the seeker has had four minutes to find every one of them on the map, they win the game. Making touch with a hider is the only method to catch them.
The "It" characters, which are essentially characters with load-outs that grant additional powers to the players to make the game harder for hiders, make the game fascinating.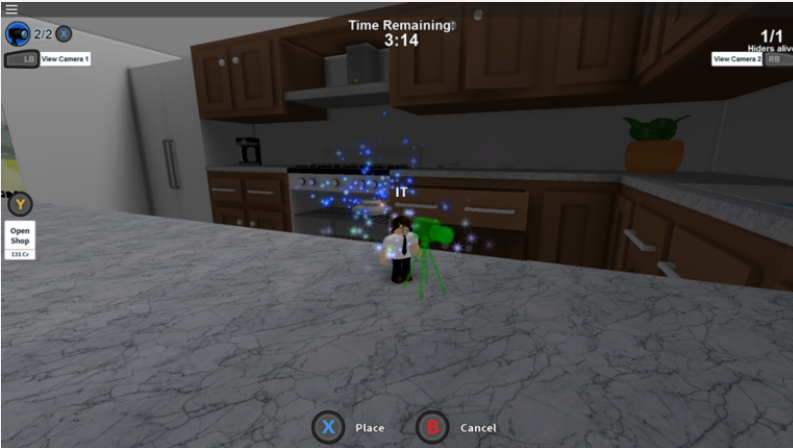 Figure 2: Image 1 of the Hide and Seek Extreme game
There are presently four abilities available, including glue, which allows the seeker to freeze any hider for eight seconds if it falls on a drop of glue, making that hider simpler to apprehend.
Additionally, the Camera ability enables you to set up two cameras in a particular location so that you may monitor it while looking for cover in other places.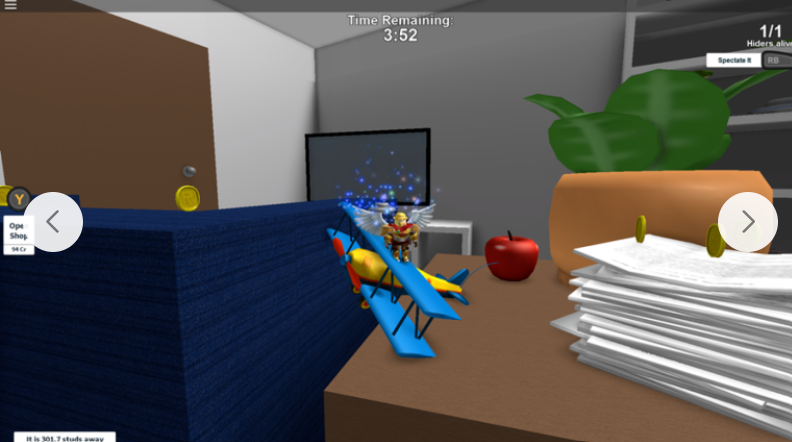 Hide and Seek Extreme game
Theme Park Tycoon 2:
It's a fun game where you have to take charge of a theme park and modify it by adding, removing, and customizing rides. You can add five different kinds of rides to their virtual theme park.
You create and construct theme parks in Theme Park Tycoon 2, replete with rides, shops, and other attractions.
You can spend hours creating the most spectacular and unique park imaginable because the game is about creativity.
These consist of transport rides, water rides, gentle rides, intense rides, and roller coasters.
Each of these categories offers a wide variety of rides. You may considerably alter the customization of these rides, including the ride's colour, the cost of each ride, and even its design.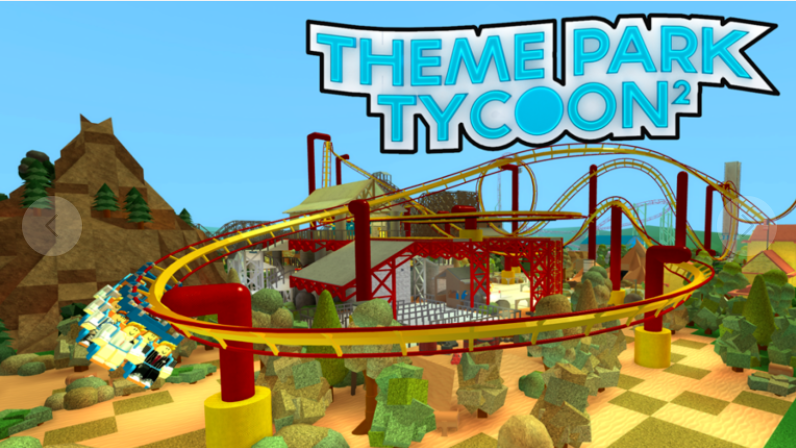 Theme Park Tycoon 2
The game's primary goal is to add various ride varieties to your theme park to draw in as many visitors as you can, which will ultimately result in you earning more money from your theme park.
The larger, better, and cooler rides you can add to your theme park, the more money you'll make. In addition to adding rides, you can expand your theme park to include kiosks to provide clients with food, beverages, and hats.
You must also include bathrooms to keep your theme park's visitors pleased. The game's statistics let you know how many visitors are enjoying your theme park, and you can use this information to decide what adjustments to make so that you may develop your theme park by drawing more visitors.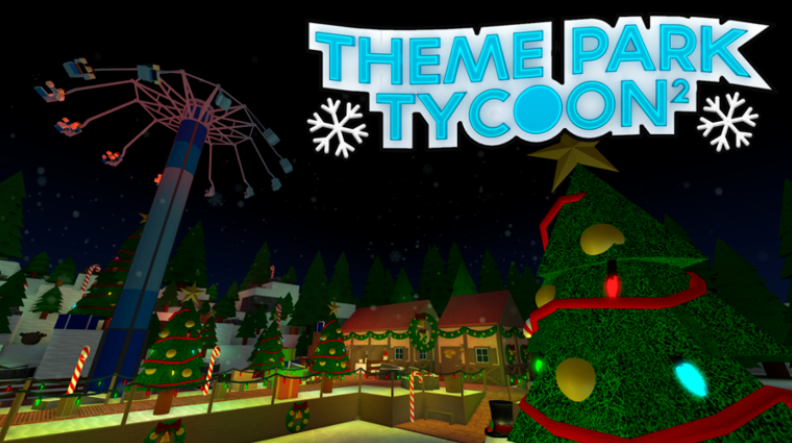 Theme Park Tycoon 2
Play Theme Park Tycoon 2
Welcome to Bloxburg:
In this game, you can simulate the game and see how changes affect how the characters interact, and you can build just about anything in the game. You may say that Welcome to Bloxburg is a cross between The Sims and Minecraft.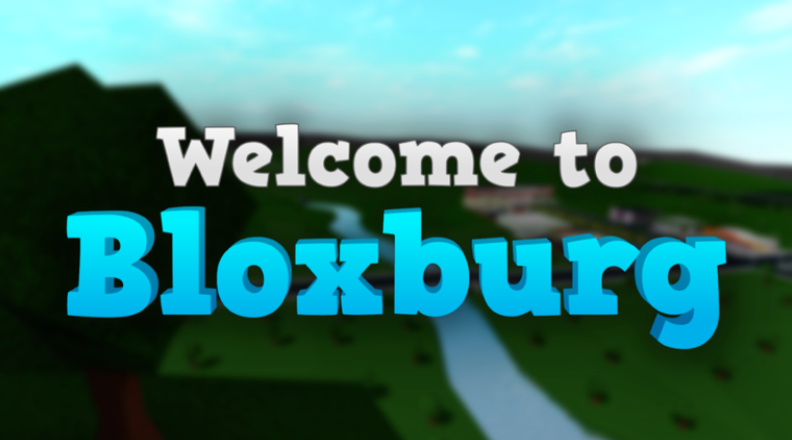 Welcome to Bloxburg
The primary goal of the player throughout gameplay, which takes place in an open-world environment, is to preserve the character's mood.
Several methods exist for doing this. For example, your character may engage in several activities that will bring you money, connect with other players, and construct your home the way you want.
Your character may presently pick from twelve careers, such as working as a cashier at a fast food restaurant, becoming a fisherman, a janitor, a carpenter, a hairstylist, etc.
These are all distinct occupations with various needs, but they are a lot of fun to accomplish. The atmosphere is crucial when you are doing a task in Welcome to Bloxburg. A character's ability to make more money while working depends on their feelings.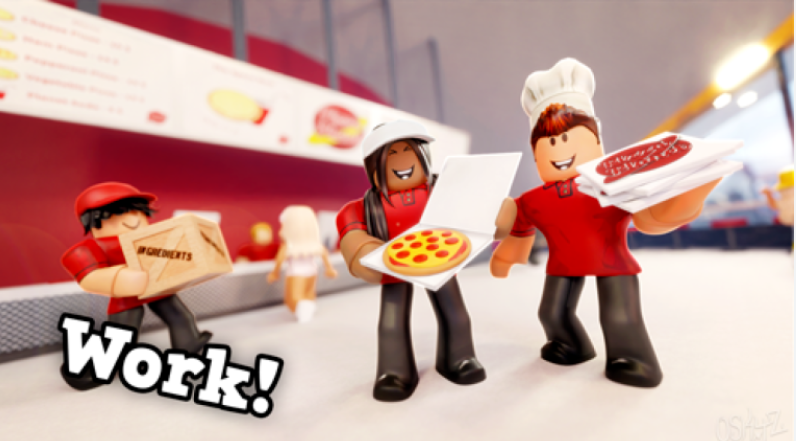 Welcome to Bloxburg
The game has various moods, each of which can be raised or lowered by a particular action. For instance, eating or drinking anything increases hunger, but engaging in physical activity like working out or exercising decreases it.
Exercise, drawing, and dancing drain energy, whereas resting, sitting, drinking coffee, taking a shower, consuming Epicsauce, and bathing enhances it.
Play Welcome to Bloxburg
Scuba Diving at Quill Lake:
The game Scuba Diving at Quill Lake is a fantastic illustration of the well-liked "diving" game genre. You can utilise a range of instruments to explore Quill Lake, a stunning and serene setting, in search of secrets and hidden riches.
You may improve your equipment and access additional places to explore by selling the discoveries you make for cash.
Beautiful underwater scenery and many mysteries to find; give the game a sense of exploration and discovery.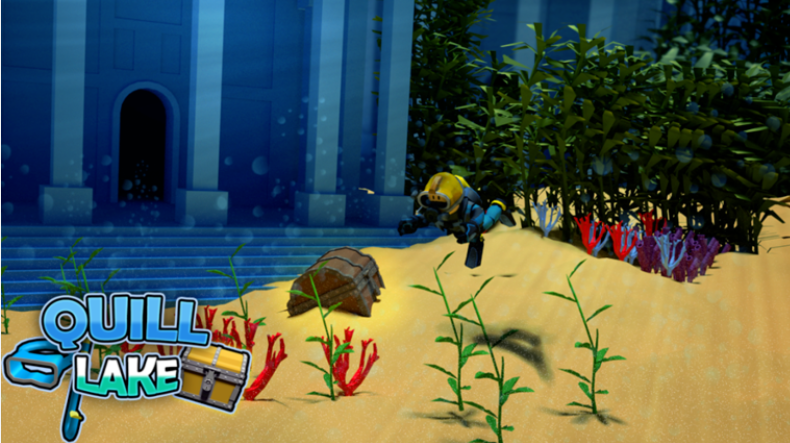 Scuba Diving at Quill Lake
Play Scuba Diving at Quill Lake
Blox Fruits:
The player in this game has to practise to become the best swordsman. Various fruits are available for you to employ in Blox Fruits to harm your enemies.
Bomb, Spike, Chop, Spring, Kilo, Smoke, Spin, Flame, Falcon, Ice, Sand, Dark, Revive, Diamond, Light, Love, Magma, Door, Rubber, and Quake are some of the fruits that are presently playable in the game.
There are several ways to access these fruits. Blox Fruits will be given to you if you damage a factory the most during a raid.
Other methods include defeating the ship raid and successfully defending the Castle on the Sea from NPC pirates.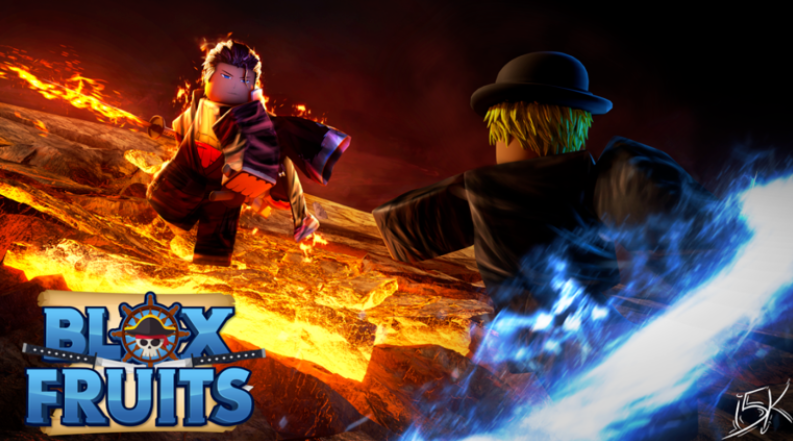 Blox Fruits
Other destructive methods in the game include swords, weapons, and combat tactics. Users may pick from a range of fighting techniques in the game.
Electric and Water Kung Fu are the suggested styles for beginners. Fighting styles may be improved, and a player's melee stats and general fighting style mastery determine how powerful their fighting style is.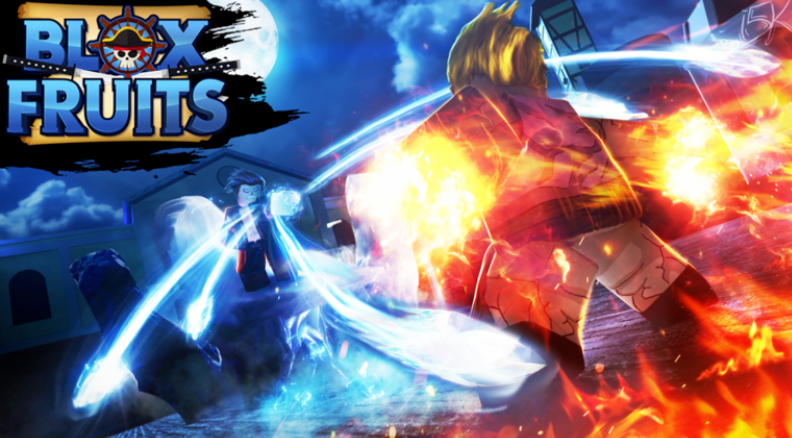 Blox Fruits
Play Blox fruits
All Star Tower Defense:
In the tower-defence game All-Star Tower Defense on Roblox, players must band together to repel waves of enemies. In the game, there are several unit kinds, each of which has particular qualities. You can play and experiment.
The first is the narrative mode, which is also the primary game mode. In this mode, the places are based on various anime, including Dragon Ball Z or Naruto.
You can acquire auxiliary characters to improve their units by playing the narrative mode.
The Challenge mode is the next game mode, where players must beat specific bosses to advance to the following challenge.
The Challenge mode has three levels altogether. To access the Challenge mode, users must be Level 75 or higher.
PvP mode, Infinite Mode, Raids, Adventures, and others are additional game types that are all enjoyable to play and distinctive.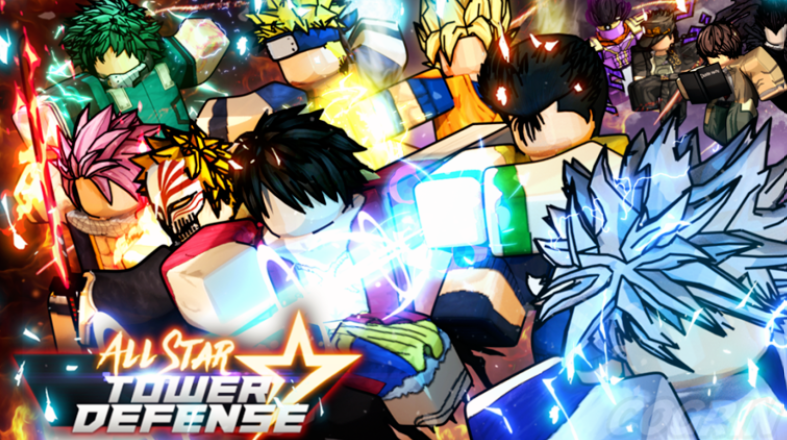 All Star Tower Defense
All Star Tower Defence is full of exciting and distinctive characters. They add to the game's enjoyment. The characters are grouped into groups based on their star rating, which ranges from three to seven stars.
Anti Magician, Jon Jo, Zaruto, and other characters with three stars are examples, whereas those with seven stars include Metal Freezer, Vegu Blue Evolved, and Perfect Insect.
These characters are derived from well-known anime and will be recognisable to individuals who follow and frequently watch anime.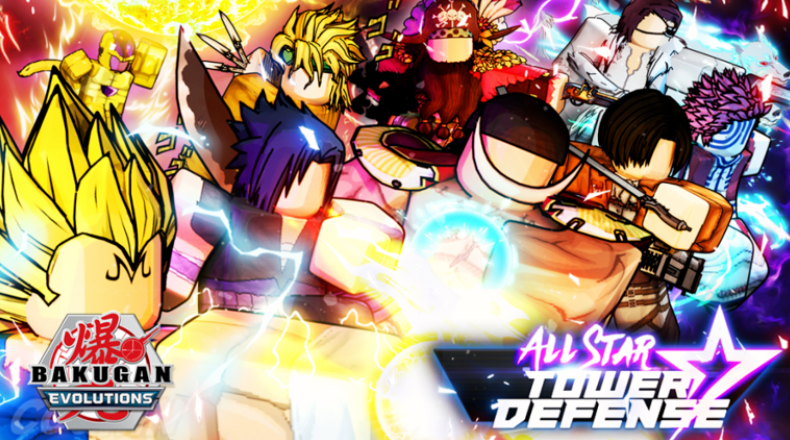 All Star Tower Defense
Natural Disaster Survival:
As the name indicates, the game is a survival game in which players must endure numerous catastrophes on various maps. Every tragedy you avoid advances you to the next in this round-based game.
You start the game by spawning atop a tower and wait for the next tragedy. You have thirty seconds to be ready before an unknown disaster occurs, and they then have to do everything they can to survive it once it does.
In the game, various potential disasters might occur, and surviving each one is different from the others and calls for further action.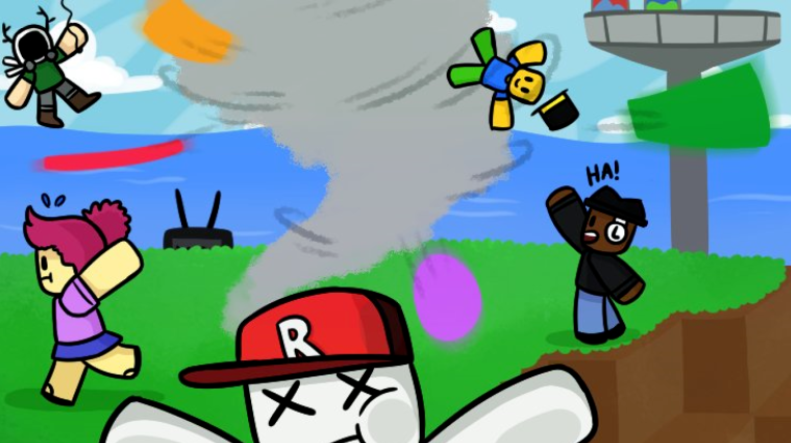 Natural Disaster Survival
For instance, one of the worst catastrophes in the game is called Flash Flood, in which you spawn on an island, and the water surrounding the island begins to rise after a ten-second warning, consuming everything in its path and destroying weak constructions.
The player's health begins to decline, and they finally pass away if they come in contact with the floodwater.
Finding sturdy structures at a height can help you escape this calamity since you won't have to contact the floodwater. However, the user must exercise caution because standing atop extremely tall constructions puts one at risk of falling, which can be fatal. On the other hand, if the building you are standing on collapses, you can stay alive by jumping and standing on top of the floating bricks until you can locate another sturdy surface.
Other calamities include meteor showers, a fire, a thunderstorm, a tornado, and volcanic eruptions.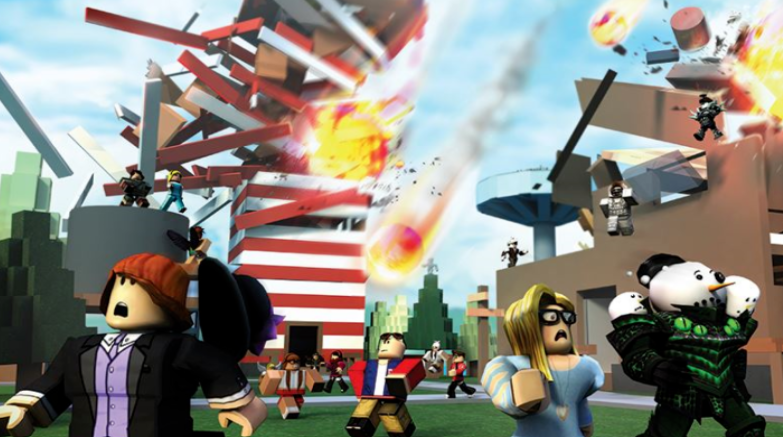 Figure 14: Image 2 of the Natural Disaster Survival
Play Natural Disaster Survival
Conclusion:
Roblox is a fantastic option for youngsters seeking entertaining games because of its surprisingly large number of critical features. But, of course, the fact that it is free to play is its major benefit.
The games mentioned above are 7 best Roblox games. You can investigate the concepts and create the most recent iteration of any Roblox game.
Learn to create and publish games on Roblox Studio. Codingal offers online 1:1 coding classes for Roblox coding course with expert Computer Science teachers.
You will learn the foundation of Computer Science using Lua programming, create engaging 3D games with Roblox and become an expert in Roblox.