Welcome to the world of Minecraft – where 3D objects created from pixelated blocks build, explore, and protect the world the player creates. It was built with the purpose entertainment by Markus Persson and became the most played game with over 70 million active players each month. It has various editions – Java, Bedrock, Education, among others.Since it's release the game has evolved into a repository for kids who want to learn coding, game development, and collaboration. This blog aims to highlight the game's functionality of being an educational resource for children in coding.
What is Minecraft?
Minecraft is a game-based application that allows players to enter, create, modify, and destroy their own world. The unique characteristic of this game is that it uses only blocks to build various elements of the game.
With Minecraft, it is possible to learn and build along with your classmates. Creating worlds with other classmates builds the virtue of collaboration among young kids. You can invite your friends to visit you in the world and let them explore it.
Although the concept of the game is quite simplistic – mine rocks/tools and craft your world, children should be encouraged to learn the code behind it. The curriculum is based on STEAM – it means the children who learn the code will also be better equipped to understand the notions of science, math and technology.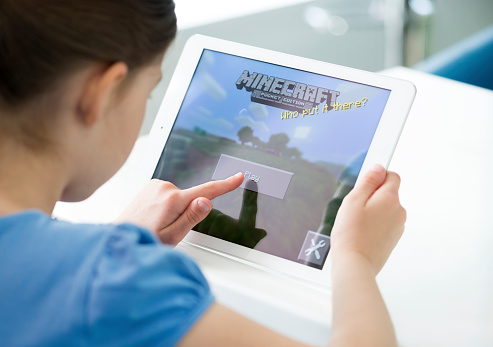 Getting started with Minecraft
To get started with Minecraft you require –
Windows, Mac, iPad, Xbox, etc
Mojang account
Email account
Steps
Create a Mojang account
Input your information details and verify your email.
Login to your Minecraft account using the url – https://www.minecraft.net/en-us/login
You can also login directly using your Microsoft account.
Learning code made simple
Minecraft lessons can be taught to children ages of 6+ years old. The most common question asked – should young children learn to code? Since the learning is in the form of a game and the kids can see what they create on their own the process of learning to code becomes a fun activity.
The world that children build in Minecraft is the same as asking a child to draw something on paper. For example, a child can draw an apple tree on paper. But (s)he can also build the same thing through code. It is the thought-process behind both activities that highly differs.
Objective of learning with Minecraft education edition
Game development – this is one of the most basic objectives of learning to code with Minecraft. The child will be able to develop simple and complex games based on the algorithms that Minecraft uses within the game world. In Minecraft Creation mode the objective is to create and build elements whereas in Minecraft Survival mode the objective is to safeguard your world.
Problem solving – Whether it is creation mode or survival mode, learning with Minecraft helps children problem solve effectively. It teaches children how to find objects or build a strategy to defeat the enemy, etc.
Creativity – Minecraft learning harnesses creativity with it's creation mode. It inspires children to create new worlds and elements through their community features as well as with a collaborative approach.
STEM – a key takeaway from the learning experience is the ability to apply the concepts learnt for Minecraft in other facets of the curriculum in science, technology, engineering, and mathematics.
So how can children build things in Minecraft? What languages do they learn? The answers to these questions are in the next section.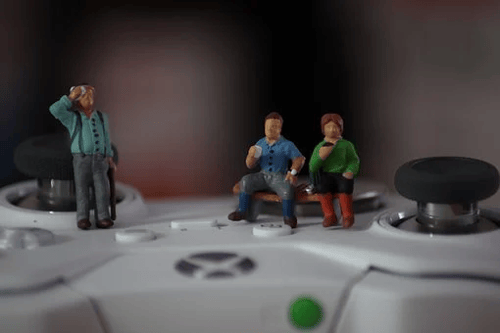 Basics of coding with Minecraft
Building with Minecraft
In their resources section, Minecraft has shared various coding tutorials of building worlds in the game. The idea behind it is that one can build anything they want. Minecraft's education community is a strong source of inspiration.
The community teaches how to build elements in various worlds of the game, feature elements built by other kids, and also host competitions. It gives the opportunity for kids to interact with fellow members and learn more about coding.
Their Youtube channel also promotes self-learning. The most recent series on How to make Minecraft teaches you to build different versions of the game along with building individual elements from scratch.
Block-based Programming
Minecraft teaches the basics of coding through block-based programming. Block programming constitutes the foundation of introductory programming. The programmers use 'chunks' of code to interact with the program.
It uses drag-and-drop functionality to build games and animations. It instills computational thinking through visuals as compared to text-based code. This makes it easier for younger kids to understand code as a concept.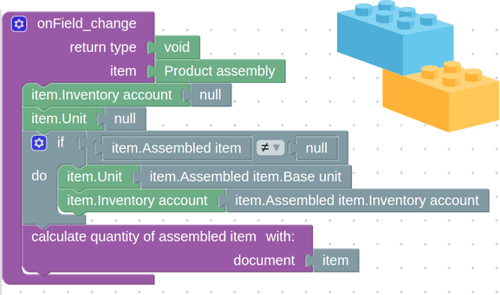 Introductory courses to coding for children include scratch, a block programming language. The basic building functionality of Minecraft can be taught using the same language. Let us also understand why Minecraft is a great resource for getting children interested in coding.
Why is Minecraft good for learning code?
The programming concepts taught by Minecraft education is a great resource for kids to not only get interested in learning to code but also stay interested in it. There are a few languages that Minecraft uses, and kids that want to learn coding are required to be proficient in these.
Scratch
As mentioned in the earlier section, Minecraft uses block programming. This requires visual programming languages as compared to text-based programming. Scratch is one of the popular visual programming languages.
Who should learn Scratch?
Kids that don't hold any previous programming experience
Young kids that are just beginning to learn programming
To teach basic problem solving concepts like if-then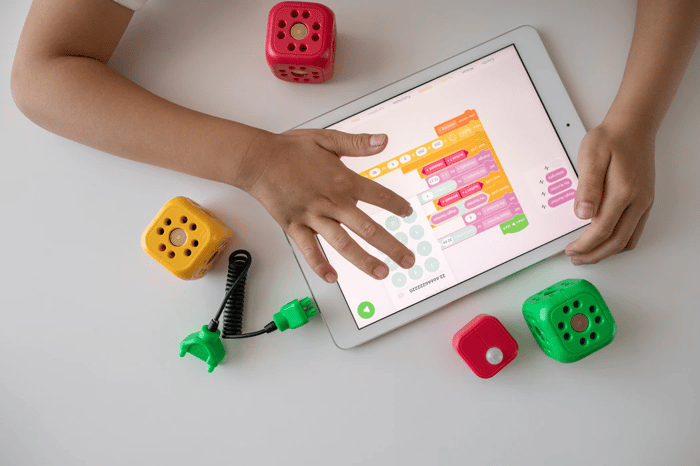 Minecraft and Scratch
Because it is a visual programming language, Scratch is helpful in learning to build various elements of the game.
Java
Minecraft is built on Java – a multipurpose programming language used for building interactive games and apps. You can build something as simple as a win algorithm in a game of tic tac toe or as complex as a car racing game.
Who should learn Java?
This is a programming language for intermediate students of code
Kids that want to pursue further education in computer science
Students that want to build apps and games
Minecraft and Java
The entire game is built using Java code. The language is adept in building applications that require front-end client interaction. It means the players that are playing, ask the game to perform a particular action and the code allows the computer to understand that command.
Another application of Java code can be observed in Minecraft: Survival Mode – where players need to interact with the enemy.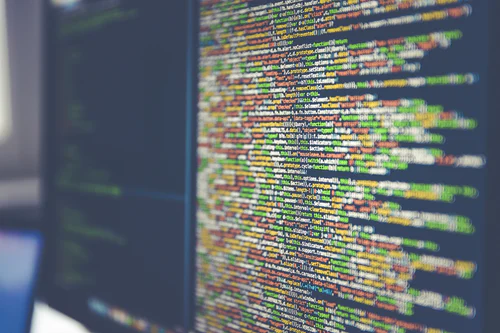 This is the reason why Minecraft is considered to be a good educational tool besides being the most popular game across the world. In the next section, we see where kids can start learning the concepts of Minecraft.
Immersive learning with Minecraft
There are two ways in which children can learn to code with Minecraft – one is classroom training, children are taught in school along with their classmates, and the other way is to learn online with a community of coders across ages.
Learning with classmates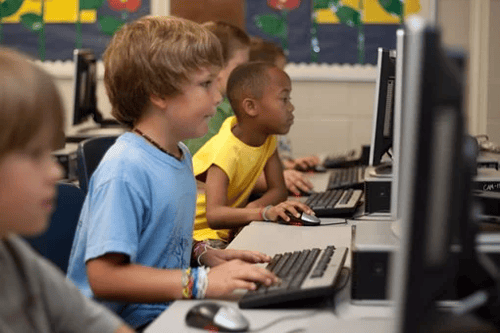 This gives an opportunity for students to interact with teachers as well as their classmates to build a world of their own within the game. Students can build their own worlds that are related to the rest of the theme. It allows them to invite classmates to visit.
The advantage of learning with a community present in the same class is the ability to collaborate with each other. The bunch of students can work together in creating the entire world.
It also enables students to create elements to support the storyline of the game. For example, if a student is building an underwater world, they can ask someone to build stone formations or seaweed.
Learning online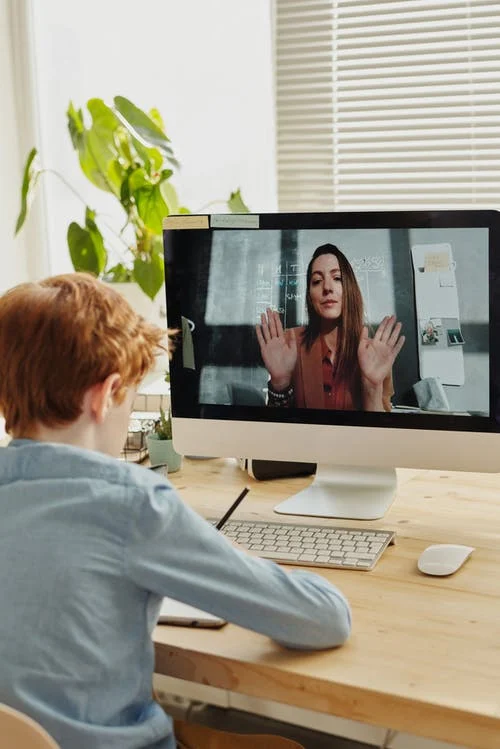 Here the kid is able to learn concepts at their own pace. It helps in learning complex problem solving skills since the kid is self-dependent. They do get help from the instructor but beyond that, they need to interact with an external community.
There is a Minecraft community resource that one can join to discuss various gaming elements. It is a great source for adding value by getting featured within the community discussions and also participating in competitions.
Minecraft: Education Community
The community helps students that are working on developing elements within the game to interact with like-minded players. You can add value by sharing how you developed a certain world or joining an existing discussion on Discord.
Since the community is widespread, members get a chance to interact with coders with varying levels of experience. But that doesn't mean beginners aren't welcomed. The community also teaches how to build elements through Hour of Code with Minecraft. So one can talk to existing builders as well as learn how to build elements within the same community.
The next section explores a few online resources dedicated to learning Minecraft for educational purposes.
Minecraft Education: Learning to code online
Minecraft: Education Edition
This edition is available across Windows, Mac, and iPad users. You can create your own login and take a trial with an Hour to Code – a free class where one learns to build a few elements of the game.
This version enables teachers to introduce coding to their students in a classroom setting. You can plan your lessons and skills that need to be taught and start building the game in a collaborative manner.
Capabilities of Minecraft Education
Allow students to download the game without having to pay for individual accounts
Students can collaborate on projects
Sharing screenshots and as well as elements built by other students
Curriculum is devised to support STEM education
Minecraft: Hour of Code
45-60 mins sessions on building various elements of the game
Detailed lesson plans are shared
You can create and save your notes based on the session
Master different skillsets like creativity, problem solving, character building, etc
Get featured in the community based on your creations
Code.org
Code.org is a not-for-profit organization that works towards helping students take interest in learning computer science. They offer courses on a multitude of programming languages across age groups.
They also provide a module on teaching children through Minecraft. The basic objective revolves around game development and app building. Minecraft education is again building worlds like aquatic voyage, Minecraft adventurer, Minecraft designer, etc.
They have coding courses for students belonging to ages in K-12. Learning with code.org enables the students to become part of yet another diverse community of people that have build their love for coding. Another advantage is to be able participate in challenges hosted by the community that pushes the boundaries of learning beyond the classroom.
Learning beyond Minecraft with Codingal
At Codingal, we teach the students how to code right from the basics. Our curriculum is based on Bloom's taxonomy – a philosophy that helps the child to retain and apply information in the best possible way.
We provide courses for children in ages of K-12. Learning the Codingal way keeps the child's learning power as priority allowing the teachers to shape the courses according to their capabilities. Our modules have been designed to strengthen the student's foundation of coding.
Coding with Codingal
With Codingal children get the opportunity to learn –
Programming languages like Scratch, Java, Python
Foundational to advanced courses on game development
Foundational to advanced courses on app development
Add on course on robotics
All these courses offer practical as well as theoretical knowledge about the concepts of coding. This helps in building the holistic personality of the child by adding valuable skills like communication, critical thinking, logic development, and ease with numbers. Students also learn the concepts based on STEAM – science, technology, engineering, arts, and math thus helping them excel at school as well.
Computer science and coding have become a part of every child's developmental processes due to varied exposure to technology. Also, nearly 60% of job opportunities belong to the field of coding. Therefore it is fast-becoming necessary for children to start young and be comfortable with the language of computer science.
If you would think your child would be interested in coding with Codingal, you can register them for a free online coding class with us!