Python Programming Course Content
Modules - 7, Classes - 44


Module 1
Python Basics
Learn about Python programming basics including data types, operators and conditional statements.

Module 2
Problem Solving using Loops
Learn about an essential concept of programming called Loops with Python.

Module 3
Advance Python
Get introduced to the concept of Functions and Exception Handling in Python programming.

Module 4
Python Data Structures
With Python programming learn the concept of data structures - List, Tuple, Dictionary and Set along with their common functions.

Module 5
Object Oriented Programming
Learn about Object Oriented Programming concepts and how to implement them in Python.

Module 6
Game Development
Learn about all the necessary components for creating a video game step by step using Pygame with Python programming.

Module 7
GUI Development
With Python programming get introduced to the Python library TkInter that can help create GUI applications. Learn Python programming course 1:1 from the experts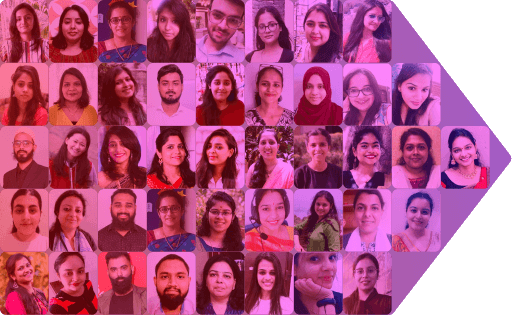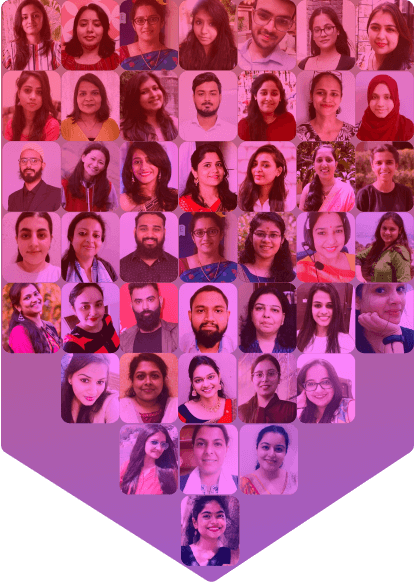 ALL Computer Science graduates
7+ Years coding experience
91% Female teachers
10+ Coding languages
The best place for kids to learn Python programming

Learn basics of programming, code interactive apps and games with this intensive online Python programming course for kids.

What you'll learn
Principles of coding concepts
Introduction to programming
Variable, Loops and Functions
Data types
Data structures in Python
Python Library
Object oriented programming concepts
Text based coding
Skills you'll gain

Python programming
Oops concepts

Game building

Analytical thinking

GUI applications

Web application
What you'll get
Python developer certificate
1:1 live online classes with expert Computer Science teachers
Stem.org accredited certificate
Lifetime access to course content
Personalised learning journey
Downloadable learning resources
Exclusive access to coding competitions for kids

Activities for Python programming
Space Invader game
Learn to create an exciting video game that can help the player shoot the space invaders and gain points using the Python library Pygame.
Diamond Pattern
Learn how to create a diamond shaped pattern using nested loops in Python.
Denomination Calculator
Create a multi window GUI application that can help the user to calculate the total number of denominations of 2000, 500 and 100 for amount entered, by using the Python library Tkinter.
STEM.org Accredited Educational Experience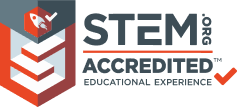 What is STEM.org?
STEM.org Educational Research (SER) is the longest continually operating STEM education research and credentialing organization that has served over 4,500 schools, districts, and organizations in over 25 countries.
Who gets STEM.org Accreditation?
The STEM.org Accreditation is awarded to institutions that develop 21st century skills, have an original curriculum revolving around STEM, adequately incorporate technology into classes, and offer hands-on STEM-based activities.
What does STEM.org Accreditation mean?
STEM.org Accreditation is awarded by STEM.org Educational Research (SER) after thoroughly examining and evaluating the educational institution's curriculum, teachers, and courses for efficiency, effectiveness, and quality.
What
students and parents

have to say


Ray
Grade 3, Codingal Student
I love learning with Codingal. It's always fun and the teacher is nice and kind.


Billie
Grade 5, Codingal Student
Codingal classes are so much fun. I've started to really enjoy creating things with code.


Codingal's well-structured courses have made coding fun for my son. They're the best and the quickest.


Lavanya
Graduate, Homemaker
Codingal Parent
The courses develop multiple skills and ensure maximum clarity of coding concepts.


Arnav
Grade 3, Codingal Student
My sister and I both take classes on Codingal and we love to try out what we learned together after class.


Ira
Grade 2, Codingal Student
I'm glad I picked up coding at an early age as it has improved my logical thinking and sparked my creativity.
Frequently Asked Questions
What is Python programming?
Python is a text-based programming language. Programming language is a way of giving instructions to the computer to execute. It is one of the most popular and easy to learn programming languages. Python is used to develop apps and software. Many famous companies like YouTube and Instagram are built using Python.
Why should kids learn Python?
To build and create anything they imagine. Python's wide variety of modules (also called libraries) makes building applications fast - games, websites or apps. This library helps children learning Python build some fun and innovative projects. Python courses for kids is an essential skill of the 21st century. One of the most widely used programming languages makes Python programming for kids a must-have skill.
Is a Python course for kids easy to learn?
Python programming is a very easy to learn programming language for kids. Python syntax is simpler and easier to write compared to other programming languages. Whether your kid has programming experience or not, Python is easy to learn. Python can be learned at an early age. Codingal's online Python course for kids is designed to make learning to code convenient and easy.
Python is used for web development, game development, building apps, machine learning, and much more. Studies have shown programming with Python to be one of the simplest and most popular coding languages when learning to code. Python courses for kids will easily introduce them to principles of coding concepts and boost their analytical skills.
What is the best age for kids to learn Python programming?
Python is a simple & engaging language where children can create games and applications. It is the perfect coding language for young children to learn. An online Python course for kids uses a simple, easy and intuitive interface for teaching syntax-based programming. It is designed for students with little or no coding foundation and who has a simple understanding of computers. Codingal's Python programming for kids is designed in a way that children can start learning Python from grade 6 onwards.
Is Python used for AI and ML?
Python is widely used for Data Sciences, Artificial Intelligence and Machine Learning based applications. Due to it being stable, secure, and flexible, Python's straightforward syntax is the preferred language of Data Science professionals around the world, many of whom are developing groundbreaking Artificial Intelligence and Machine Learning applications.